My name is Asreen and I am a web designer and visual artist residing in Brooklyn, New York and for fun I like to make
short films
about almost nothing at all... My passions include Willem Dafoe, Robert Eggers, body horror, listening to WTF with Marc Maron, biking around the city, Alejandro Jodorowsky, Luis Buñuel, Pasolini, John Waters, and the book "Jack, The Great Seducer". I like to make things that have a personality of their own and are fun and interesting to look at. Web design is fun for me because all websites have a special look of their own (if you allow it) and speak their own language! Lets make some fun together!!!!!
I learned how to make websites and code during the worldwide lockdown in 2020. ༼
つ ◕_◕
༽
つ
Between 2018 and 2022, I've designed and developed websites, and created visual identities with my clients.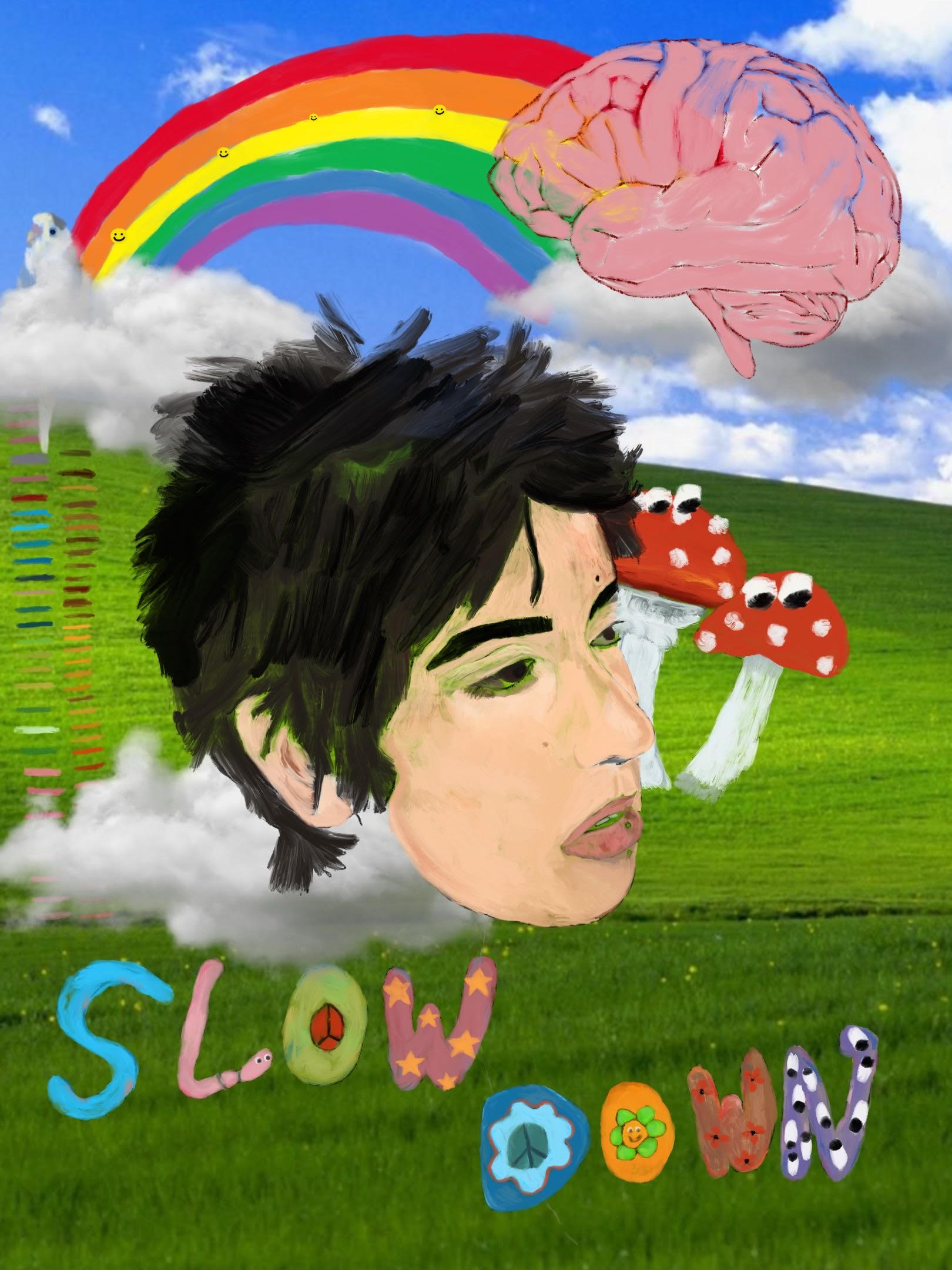 1. SKSKSKS event flier
2. Commissioned illustration by WIX to reflect on new beginnings in 2022
3. Commissioned illustration for a comedy event in Brooklyn
What does it mean to start fresh? Does the end of the year really mean a new beginning or is that just something we tell ourselves to feel better?

I was commissioned by WIX during the end of 2021 as an emerging designer, to reflect on new beginnings as we entered 2022.


It's important in life that we all learn to slow down and take a second to smell the roses. Ask yourself, are you really happy? What is happiness? Can you taste it? Smell it? Feel it? When was the last time you felt content? We work and work and work and work, for a new bag, or a new jacket, car, boat, sweater, shirt, sneakers, phone, book, chair, computer, the list goes on.